Are you looking for an encounter with a real, tangible God who wants to lead you, guide you and bring good things into your life? Did you know that He has a plan for you already and it's actually pretty awesome?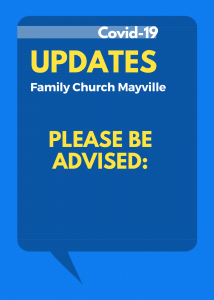 June 7, 2020
Please see the following church reopening guidelines: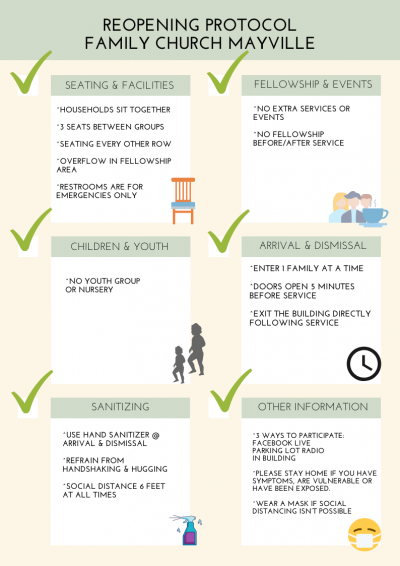 May 22. 2020
IMPORTANT UPDATE: We appreciate President Trump's announcement today regarding churches, however, we will still be having Parking Lot Praise this Sunday at 10am, and will have more details in the coming days regarding plans to resume in-person services. We continue to look out for the best interest of our congregation and our community during this unprecedented time in history. 
Continue to pray for our leaders and elected officials for wisdom from Heaven (1 Timothy 2:1-2). Thank God, prayer changes things. 
March 28, 2020
Praise the Lord! Our FM Radio Broadcaster shipment arrived in time for this weekend's service, allowing us to radio broadcast our service to our parking lot! We will still be offering Facebook live services but this allows us to all safely assemble together without leaving anyone out!
Directions:
Park anywhere in our church lot, or in front of the church on the road,
Tune your radio in to 95.1 FM
Service information will begin at 9:45am and service will begin promptly at 10am.
You may choose to bring your tithes and offerings and drop them in the offering buckets with the ushers at the front doors. Also, feel free to give here online via our Paypal link, or mail in to 65 W. Lake Road, Mayville, NY.
March 25, 2020
As this pandemic continues and more information is brought to the surface we have promised to update you with any additional information we have. Again, if you or anyone in your household is experiencing symptoms or has possibly been exposed to this virus, our job is to care for others and not put them at risk. We recommend practicing social distancing in your daily lives, just as we have been doing ourselves as your pastors. Refrain from visiting large stores with hundreds of people, stay home or take a walk in the woods, listen to the advice of medical professionals, but in the process, don't lose your faith and don't stop serving your God.
The following recommended
procedures have been put in place here at Family Church Mayville:
If you are part of the vulnerable population as defined by health officials during this pandemic, i.e. 70+ years, have small children, or underlying medical conditions/medications that put you more at risk, strongly consider staying home and watching online.

If you're apprehensive about coming to church at all, stay home and be clear in your conscience to do so.

If watching online, tune in together with us during service time, as according to the Word, we should assemble

together

in like precious faith.

Being in a rural area, not all have WiFi,

 

so if you'd like to come to church, but remain in your vehicle, please utilize the church WiFi in order to watch via Facebook live. (Please take an upfront parking spot to connect to the network. )

At this time, no children's ministry will be offered.

At this time, no fellowship, youth group, or extra events will be held.

Please use the hand sanitizer station on your way in the church and again before you leave.

Please utilize our social distancing strategies:
Arrive right on time & exit the building as soon as the service ends.

sit with your own households

Keep a distance from others while at the church

Spread out in the sanctuary and additional seating area as needed for social distancing.

Use air hugs, a wink and a nod, or just say hello instead of hugging and handshakes.
We do not refrain from using wisdom, but instead use wisdom as we worship our God and Savior. Proverbs 4:5-6 Get wisdom! Get understanding! Do not forget, nor turn away from the words of my mouth. Do not forsake her, and she will preserve you; Love her, and she will keep you.

3/17/20
Dear Local Church,





My number one job as a pastor is to feed the sheep with the Word of God in an environment that is safe. In doing so, especially in this time, there are a lot of things that I have to consider. Every decision I make has potential legal, physical, and spiritual consequences. That being said, by staying in faith and following the Spirit, I am doing my best to make the right decisions for our local churches. We are also doing our best to comply with the law of which the Bible instructs us to do. We are making the following temporary adjustments, which are subject to change as necessary. The plan is, once the pandemic has subsided, to return to church as normal. 





The ushers are going to help facilitate the following:
We are going to comply with rule of 50 people per room of a facility. 

We are going to urge social distancing. (i.e. no handshakes, hugs, etc.)

We are temporarily restructuring our services, as needed. 

If you are sick, stay home and livestream the service. (If you come and you're visibly sick, you will be asked to leave.) 

We are temporarily suspending all in church fellowship. (Please don't linger after services.)
One of the things the Lord has given us a local church for is to have a gathering together of family of believers to fulfill His plan. God has put us together to love on each other and to take that love to the world. Let's be an example of His love to everyone we encounter, including, and especially those of the household of faith. Stay strong in the Lord and the power of His might. Trust Him, do good, and rest in faith. Please reach out to me if you have any questions or need to at all. Remember, God's church always prevails!





Love, 





Pastor Jeff